The Country Rwanda fought its civil war that was regarded as one of the world's worst genocides but 20 years later, that same people have come out strong, more united in love, unflinching in their loyalty to their country and purposeful in their collective resolve.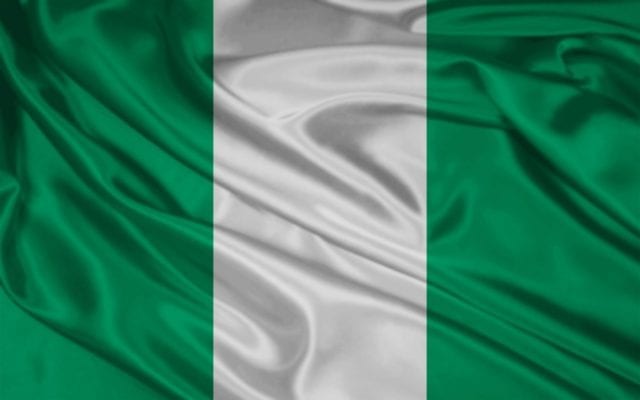 Today, Rwanda is speedily emerging the New Giant of Africa not by rhetoric nor suspicious body language, chop I chop party politics, fictitious claims and statistics which do not reflect the reality on ground by Government officials; but by the singular vision and unwavering commitment of one man – the man at the center who is busy working round the clock getting everything right for his people.
ALSO READ: POPULAR CHINESE FIRM, ALIBABA TO BUILD AFRICA'S FIRST DIGITAL ECONOMY IN RWANDA
RWANDA, THE EMERGING GIANT OF AFRICA. KAGAME LAUNCHES FIRST CAR ASSEMBLY PLANT IN RWANDA.
KAGAME BEGINS THE CONSTRUCTION OF KIGALI'S INNOVATION CITY
It is on record that while foreign investors are pulling out their resources from the Nigerian economy and closing down plants and offices with Nigeria recording the highest number of closed down businesses in Africa in 2017 with over 1,700 companies shut down, many investors are today jostling for a space in Rwanda.
In 2018, the internationally renowned automobile outfit, Volkswagen joined the league of new businesses in Rwanda as they opened their newest plant in the small east African country. Nigeria with a population of over 200 million people commands the biggest market  in Africa for smartphones yet it has no factory for the manufacture of even mobile phone accessories. However, under the leadership of Kagame at the center, Rwanda with less than 3 million population has concluded arrangement to commission a Smartphone Factory, the first in Africa.
Under a purpose – oriented leadership, power cost has been cut down from $0.27 per kilowatt-hour to $0.11 for manufacturers. The East African news reports that the government has remain committed to subsidizing electricity cost to help manufacturers products remain competitive.
While some African countries are still stuck in self inflicted turmoil, African tech-darling, Rwanda, continues to make strides to propel its people into the future. On Wednesday June 13, 2018, Rwanda launched its National Research and Innovation Fund which will provide funding to competent, innovative papers in the areas of Science and Technology. The man at the center has by its programmes and policies obviously making his country a land of hope and dreams for its children and youth.
In 2018, Nigeria was declared as the worst place for a child to be born by the world's richest man, Bill Gates before the Nigerian leader, President Mohammadu Buhari. Shortly after, Ventures Africa, an independent research publisher ranked Nigeria as the 7th Most Dangerous Countries in the world for Women and the Most Poverty stricken having overtaken India. As if that was not enough, another independent publisher declared Nigeria as the Poverty Headquarters in the world with over 87 million people living with abject poverty.
Recently, Nigerian Bureau of Statistics released its report putting Nigerian unemployment figure at 20.1 million people.
Perhaps, it is time for Nigerians to go to the Ant bulldozing its way into the league of great Elephants to learn wisdom!
The ant is always mindful of the future and works assiduously to gather and preserve for the unavoidable future. In Nigeria it has become a norm to squander and even destroy our God-given resources. After all, its our National Cake?? Every body is jostling for a piece. Our tomorrow is now, our paradise is here.
Senior govt officials choose to build expansive mansions for their little families in major cities and in foreign countries at the expense of providing quality Public Schools, well-equipped hospitals, and adequate electricity supply. Our Senior Government officials have become the largest medical tourists in the world's history while millions of pregnant women and children die every day from malaria attack and lack of medical facilities in the rural and urban communities.
The garage of most senior govt officials has become an exhibition centers for the latest brands of automobiles manufactured in Europe, America and Asia, at the expense of good roads and rail lines.
Perhaps, it is time for Nigerians to go to the Ant bulldozing its way into the league of great Elephants to learn wisdom!!
After years of civil year, Rwanda sheath their swords and made a choice to reunite and build a common destiny. Then a leader, Paul Kagame, came on board bearing the vision for a New Rwanda that will be a land of Hope and Dream for the present and future generations of his people. A land where they will neither know or address each other by their ethnic nationality nor religious background, but rather embrace one another as simply "My Rwandan Brother, My Rwanda Sister." A land where appointment into key positions is not lopsided, a land where merit is the Federal Character, a land devoid of suspicion and distrust.
24-Years after its bloody civil war, Rwanda's economy is today adjudged the fastest growing economy in Africa expanding by 45.6 per cent from $5.77 Billion in 2010 to $8.4 Billion in 2016 with significant reduction in poverty according to Kabona Esiara.
Cutting edge technology is the way forward and the man at the center is not resting on his oars to ensure the citizens of his country develop along that line to meet the challenges of the 21st century.
Rwanda is leading the way in alternative energy, computer – based education for its students and youths, top-class infrastructure and affordable social amenities.
As Nigerians go to the polls tomorrow to choose a leader who will drive their dream for the next four years, It is my humble submission that the lessons from the Ant bulldozing its way into the league of great Elephant will guide their hearts to the right box on the ballot paper!!!